available 1300 numbers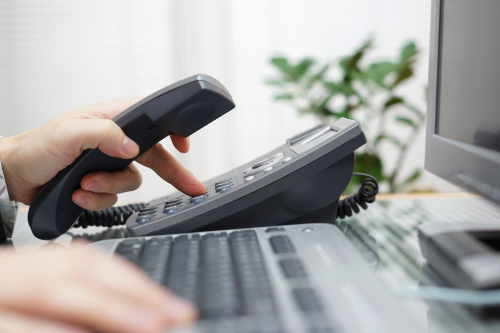 There are one million possible 1300 numbers in Australia. If you're interested in growing your business and gaining recognition as a company that will do business all over the country, you're going to want one of those.
Having a 1300 number tells potential customers that you're here, you believe in what you're selling and they need to contact you. You've made that easy for them because they're important to you.
Top-quality customer service revolves around you being able to communicate efficiently with them. It's time for you to investigate 1300 numbers availability. Our guide will help you get started.
The numbers in the table below are live numbers that are currently in our system and ready to be allocated.
Login to your account to activate one of these numbers now, or register for a new account if you don't already have one.
The rental cost is $10/month, inbound call charges apply to 1300 numbers as well. Please check out the pricing here.
All prices are exGST
| Unformatted | Split Doubles | Split Triples |
| --- | --- | --- |
| 1300992588 | 1300 99 25 88 | 1300 992 588 |
| 1300959171 | 1300 95 91 71 | 1300 959 171 |
| 1300992216 | 1300 99 22 16 | 1300 992 216 |
| 1300606775 | 1300 60 67 75 | 1300 606 775 |
| 1300969334 | 1300 96 93 34 | 1300 969 334 |
| 1300969335 | 1300 96 93 35 | 1300 969 335 |
| 1300969552 | 1300 96 95 52 | 1300 969 552 |
| 1300969558 | 1300 96 95 58 | 1300 969 558 |
| 1300822373 | 1300 82 23 73 | 1300 822 373 |
| 1300944121 | 1300 94 41 21 | 1300 944 121 |
| 1300994616 | 1300 99 46 16 | 1300 994 616 |
What Are the Types of 1300 Telephone Numbers?
Since there are so many 1300 numbers that you can choose from, the first thing you should know is that they aren't all created equal. Any 1300 number will provide easy access to your business giving the impression that yours is a national company and your customers will always just pay the local rate no matter which 1300 number you have.
All 1300 numbers give you the flexibility to work from home, which is a valuable benefit during the current COVID crisis. You can choose where to route your number at any time of day or night. Calls can be routed to different landlines or mobile phones as well.
The value to your business of different types of 1300 telephone numbers will vary. If you work your 1300 phone number into your business plan, you can decide what's best for you and your company.
Random
A random 1300 business number is the least expensive and provides the benefit of credibility, showing that you have a company of consequence, while still being an affordable option. You also get to be accessible to your customer no matter where you are since 1300 numbers are hosted in the cloud. That means you can forward your line anywhere you want.
A 1300 number that is random is just a jumble of six unorganized numbers that may have no real marketable value based on pattern or meaning. That might be a number like 1300 819 627.
You still get the benefits of your 1300 number without having to pay upfront for the more specialized combination of digits.
Number Sets
A 1300 phone number that is composed of number sets is memorable and your customers will be able to retain it better without having to look it up. Number sets can be pairs or triples.
If your 1300 number is made of pairs, it can be something like 1300 121212. If it's triples, it might look something like 1300 500 600. You can also have unequal sets of numbers that are easy to recall. That could be something like 1300 112222.
These are numbers that have rhythm and can be marketed as such.
Number Words
Your telephone keypad has letters associated with the numbers 2 to 9. There are many words or combinations of words you can make with six letters using the alphabet code associated with these numbers.
None of those numbers would include 0 or 1, however, you still have millions of options if you're creative enough. For example, 1300 538 747 spells Siptalk, the name of our company. If you have a pet store, you could try 1300 738 776 which spells Pet Pro.
These are called vanity numbers. These 1300 business numbers are easy to remember and carry huge benefits to the business owner because they add to their branding.
A 1300 telephone number that is composed of words also helps customers know who you are. If your number is 1300 529936 (1300 LAWYER), that is far more effective than a jumble of numbers like 1300 819 627.
How Can I Check 1300 Numbers Availability?
By now you're probably wondering how to get a 1300 number. Siptalk has many available 1300 numbers you can choose from. Some of the numbers available may even be used as vanity numbers at no extra cost if you're creative enough!
You may want to check 1300 numbers availability for yourself. You can do that on the Australian Communications and Media Authority (ACMA) website. The ACMA calls a vanity number a Smartnumber®.
When you go to the ACMA website, you check only the box for 1300 numbers. The 13 and 1800 may be prechecked, but if it's a 1300 phone number you're looking for, be sure to uncheck those boxes.
You can then type in the number you want or the word or words you want without including the prefix. Be sure that you don't use more than six letters or numbers.
Click on the green search button to find out if the number you want is already allocated or not.
You may be interested to know that in Australia, you can over dial. That means even if the word or sequence of numbers you want is longer than six digits, you can still use it as a phone word. The network ignores the extra numbers.
Where Can I Find 1300 Numbers For Sale?
At Siptalk, you can get a random 1300 number by just paying a monthly access charge with no upfront cost. A Smartnumber® 1300 telephone number cost is higher. You can pay anywhere from $100 to $40,000 to purchase the number depending on where you buy it and how attractive it is.
If you buy the Smartnumber® directly from ACMA, they are freephone and allocated by auction according to a set of guidelines. This gives the chance to small businesses to acquire some of the more attractive number combinations such as 1300 999999. This particular number will cost you $40,000.
The upfront cost of a 1300 number Smartnumber® may very well be quite expensive, however, its return on investment is incalculable. You will also need to factor in the monthly cost of calls. Siptalk has the lowest monthly cost at $10/month with a low inbound call cost of 5 - 10c/min.
Open Your Lines Of Communication
As a business with a 1300 telephone number, you know you will open up avenues for recognition and branding while improving your customer's access to your services. You have checked into 1300 numbers availability and found the combination that will work best for your business.
Contact Siptalk today to discuss how to get started, we have all the answers you'll need!