How To Get a 1300 Number?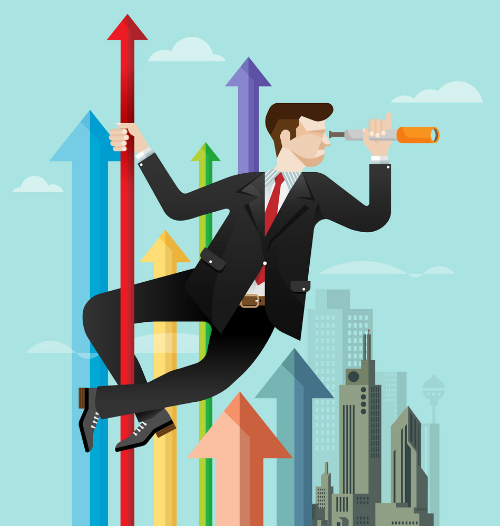 Improving the system in which you manage calls will enhance the customer service of your business.
According to Microsoft, 96% of customers say that customer service is important in their choice of a brand.
Getting a 1300 number is an inexpensive way of boosting the reliability of your business and increasing the number of inbound calls.
1300 numbers are easy to obtain, quick to set up and more affordable than 1800 numbers.
This article will explain everything you need to know about the process of getting a 1300 number.
About 1300 Numbers
If your business operates across Australia, using a local landline number can be confusing to callers from different states.
Customers can find it discouraging to pay high costs for their calls, which is why getting a 1300 number can improve the response rates to your advertising campaigns.
1300 number is a virtual number that isn't attached to any particular location and when called from anywhere in Australia, it will be classified as a local call, which is why it is often referred to as Local Rate Number.
Why Should I Get a 1300 Number?
When you choose to use 1300 or 1800 numbers, you make your business appear more reliable and established, which will attract a higher number of calls and more customers.
1300 number presents a more affordable option between the two. While with 1800 number, every call is charged to the business, when using a 1300 number, the call cost is shared between the caller and your company.
When a customer calls you from the landline, they will only be charged the cost of a local call, making it more affordable for them too.
The price of the call goes up if they're calling from a mobile, which is determined by their service provider.
Apart from the cost and reliability benefits for your business, 1300 number allows you to route and streamline the calls since the customers only have to call a single number to reach any department.
1300 number can also help with your branding and make your company more scalable, as your business grows.
How To Get a 1300 Number?
Once you decide to get a 1300 number for your business, the process is easy. Here are two options in which you can obtain your desired number.
1. Directly From the Provider

You can select the number directly from the provider, such as Siptalk. You can see the available 1300 numbers on our website, which are ready to be allocated to new customers.

When getting a number directly from your provider, you can see the cost of your chosen 1300 number as well as the calls, which can make managing finances easier.

Add your selected number to your account in our online portal and configure the settings to complete the process.

2. From Government Number Auction Site

Alternatively, you can obtain your 1300 number directly from the government number auction site here ACMA - The Numbering System

After purchasing the number from the Smartnumbers website, you still need to host the number with a provider to complete the process.

Businesses select this option in case they have specific requirements for the number pattern or a word that they want to use and are particular about what would work with their branding.

Smartnumbers is a public website where you can see all the 1300 numbers available and even search for a specific number or a word.
How Much Does a 1300 Number Cost?
The Smartnumbers are a public auction site managed by the Australian Government through ACMA (Australian Communications and Media Authority).
When purchasing 1300 numbers directly from Smartnumbers website, it can cost you anywhere from $250.
When selecting your 1300 number from the ones available through the service provider, the costs tend to be calculated in a form of a monthly pricing plan.
The pricing between providers can vary greatly, so doing your research will ensure you can find the best plan for you.
At Siptalk, our simple pricing model doesn't disadvantage small businesses and we offer plans from $10 a month, plus call costs.
This makes it more scalable and doesn't require you to have a high number of calls when setting up your number.
Will I Own My 1300 Number?
Whether you select the number from Smartnumbers website or through the service provider, the Australian government maintains the ownership of the number, which means you won't be owning it outright in either case.
The difference between the two is that if you purchase a 1300 number from the numbering system, you will get an official document that says you own the rights of use for that number, making you an official ROU holder.
When purchasing from a provider, you still have rights of use, but you don't get any formal document stating that.
This doesn't present any issues for the customers since once you purchase the rights to that number, it can only be used exclusively by you and your business.
How Do I Set Up My 1300 Number?
After selecting your 1300 from a provider or the numbering system, you'll need to complete the process by hosting and setting it up with your selected provider.
This process includes configuring the number with your chosen settings to make them work best with your business and increase its functionality.
You can set up time schedules, business hours, and direct after-hour calls to voicemail. You can further create personalised messages and set up different routing systems for various departments that will allow you to manage the peak times more efficiently.
You can control the routing and manage your number through our 24/7 online service portal.
Get Started With Your 1300 Number
Getting a 1300 number can help your business look more reliable and trustworthy, your number more memorable and the calls easier to make for customers across Australia.
To begin the process, select whether you'd like to obtain the number directly from the provider or through the numbering system.
After you've selected the number, complete the process and tailor the configurations to your business. You can get ready to take calls shortly after that.
Browse the 1300 numbers that are ready to be allocated to businesses in our online portal or contact us to book a free consultation to discuss your options.