7 Ways Fax to Email will Benefit Your Business.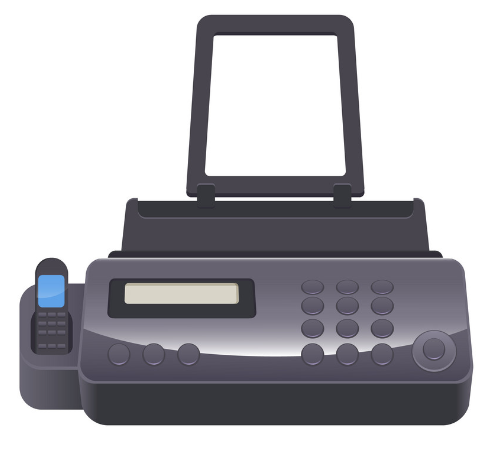 Are you still using a fax machine at your office? Are you sick of the frequent maintenance issues and constant ink refills? Do you feel guilty about wasting paper on printing messages you don't even need?
While fax machines can be sometimes considered outdated, ditching them completely would remove this mode of communication from your business.
According to the Australian Bureau of Statistics (ABS), while mail is the preferred mode of dispatch for self-completed forms, there are circumstances in which the use of fax are still needed.
That's why switching to fax to email digital service provides the best solution for your business that allows you to still receive fax messages while eliminating the unwanted hassle.
Read further to learn more about how you can turn your faxes into emails and how this service will benefit your business.
What Is Fax to Email Service?
While in the past, fax machines have been an easy and quick way of sending messages, today, with emails and advanced telephone systems, digital communication is preferred.
Fax to mail service allows you to get rid of the old fax rolls and receive messages directly in your email inbox as PDF attachments. You can then print out the ones you need and store the rest conveniently on your disk or cloud.
How Does Fax To Email Work?
To turn the faxes into digital emails, all you need to do is allocate your fax to an email profile in your account.
Then, all the faxes received by this number will be converted to PDF files, which will then be automatically sent to your configured email address.
This gives you the freedom to sort out the received faxes in a digital format and print only those you need, rather than having to go through all the paper messages, as is the case with fax machines.
7 Benefits of Fax to Email Service
Now that you know how fax to email service works, let's have a look at the benefits that going digital will provide for your business.
1. Get Rid of Hardware

Want to get rid of your old fax machine but the incoming messages won't allow you to throw it away?

Fax to email service operates through software, which means you can still receive important messages without having to keep the hardware.

All you need is an internet connection and an established computer network, and you can start sending fax messages online.

The lack of hardware also means that you won't have to deal with expensive repairs and maintenance issues since the online service updates automatically through the software.

2. Be More Cost-Effective

Say goodbye to expensive ink cartridges, paper refills and maintenance bills. Getting rid of the physical fax machine and going digital will eliminate all the unnecessary expenses.

This way, you can use the saved money to invest in more important areas of your business and use these assets more effectively.

Having to get up and get the message from the fax machine can interrupt your workflow as well as that of your staff members, making everyone distracted and less efficient.

With all the messages arriving directly to the assigned email address, you can boost the productivity of your team which will result in greater revenue generated for your business.

3. Save Time

You know that the second most valuable asset of any business, after money, is time.

Checking messages on your fax machine, waiting for multiple print outs, and having to interrupt your workflow can add up and waste a lot of precious time.

With the fax to email service, all your messages instantly land in your inbox and are safely stored on the cloud. This way, you'll never have to waste time looking for important documents that might have been lost or deleted.

4. Improve Functionality

This digital service supports multifunctionality and can process faxes simultaneously, so that all the recipients will get their messages on time, even with a busy fax line.

The cloud-based fax service also works in multiple countries without the need for a landline. It can help you to serve clients across different states in Australia and even go international and receive fax messages from multiple countries.

5. Enhance Connectivity

Since you don't need to be physically present at the office to receive the messages, the service will improve the connectivity and flexibility of your business.

The staff can work from home or check their fax messages on their laptop or phone when they are on the road or meeting clients.

The improved connectivity can prove especially useful when waiting for an important message. Even when you're at a meeting or away from the fax machine, you will see the message appear straight in your inbox and be able to reply from wherever you are.

6. Improve Security

Fax machines are usually located in the shared office space or a copy room, where anyone can walk past and spot confidential information that you don't want them to see.

With a cloud-based fax service, all the communications travel directly to the inbox of intended recipients, removing the danger that someone else will see the messages.

Further, cloud-based fax uses end-to-end encryption that makes the information even more secure and protected.

7. Go Sustainable

Eliminating the need for paper, toner refills, other hardware and equipment does not only benefit your business but is a better option for the environment.

Every business should aim to go paperless and strive to be more sustainable. Replacing your old school fax machine with digital fax to email service can help move your business in the right direction.
Convert Fax to Email
Now that you know how the fax to mail service works and how it will benefit your business, it's time to get rid of the old fax machine and receive all the messages instantly in your inbox.
If you want to take the step towards sustainability, be more cost-effective, improve the connectivity and productivity of your team, contact us today for a free consultation and will help you get the process started.