Benefits of a Hosted Phone System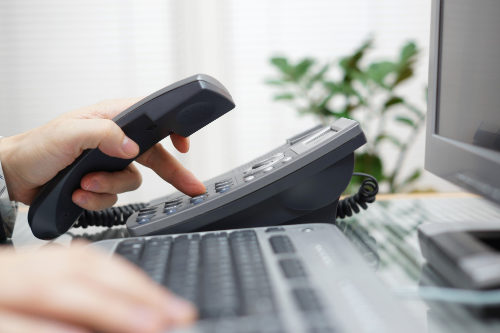 Hosted or on premises PBX system? Which one is best for your business?
Even though you might think that you can get away with a few phones at the office, selecting a PBX system will significantly improve the operation of your business.
If you want to experience further valuable benefits for you, your staff, as well as your customers, select a hosted PBX (VoIP) over an on premises system.
The VoIP statistics show that 29% of companies switch to VoIP to simplify call forwarding to their mobile phones. (Business 2 Community, 2017)
This article will explain the key benefits of a hosted PBX system over an on premises system for your business in Australia.
What Is a PBX System?
PBX system stands for "Private branch exchange" and is a phone network used inside the company to connect and manage calls.
The system allows you to access advanced features such as call routing, automatic forwarding, recording and call centralisation.
An effective PBX system improves the customer service of your company and makes the calls easier to manage.
Hosted VS On Premises PBX System
The two main PBX options in Australia are the hosted or on premises systems.
The most fundamental difference is that the hosted PBX services are based on cloud and run through your internet connection while an on premises system is stored physically at your office.
Here are the main benefits of a cloud-hosted PBX.
1. Connectivity
With a hosted phone system, you can access your network from different locations and on multiple devices, including mobile phones.
This way, you can easily transfer the calls outside the office and your staff can answer the phones the same way as if they were at their desks, whether they are working from home or on the road meeting clients.
The hosted PBX system can map out calls to the personal mobile number. This enables them to use their own phone without the need to give out their personal details to clients.
The increased connectivity of your phone network will also give you the freedom to easily move the office to a different location and allow you to scale the company.
2. Easy Installation
While an on premises PBX requires a telephone engineer for the installation, the hosted system only demands an internet router, which you already have.
The rest of the installation is done remotely by your provider at no extra cost for an expert installation or additional equipment.
All you need is an internet connection and a browser, through which you will access the phone services, rather than using a telephone line.
3. Straightforward Maintenance
Similarly to the installation, since a cloud PBX requires no additional equipment, there is no maintenance needed.
On the other hand, if you select an on premises PBX, you have a box located at your office which requires regular support in terms of updates, network routing and adjusting codes.
All of which would require you to spend money on hiring a professional, the material and the valuable time that you would need to dedicate to make sure everything keeps running smoothly.
4. Flexible Working Conditions
With the increased connectivity of your hosted PBX service, you don't require the employees to be physically present at the office. They can work from home and still answer the calls the same way as if they were sitting at their desk.
With more flexibility, you are more likely to keep strong employees, whether they need to relocate or go on parental leave. Additionally, you are not limited to hiring the talent that can travel to your physical location.
With less people at the office, you can save money on the devices that need to be provided by the company.
5. Advanced Features
When you select a cloud PBX system, you'll get all the features of an on premises service, even though you store no technology at the office.
The advanced functionality of a hosted PBX include call queues, automated attendant, automatic and intelligent call forwarding, voicemail but also email transcription of messages, call recording, call music or a custom message.
The new upgrades with hosted phone systems are even easier since when the provider can automatically update the latest features, without the need for a professional on-site installation.
All the features on the cloud system are user friendly and managed via a portal. And since they are designed for a casual user, you don't have to be an IT engineer to understand them.
6. Reliability
One of the limitations of an on premise PBX is that they are likely to crash during power failures.
With your PBX operating through the cloud, you can still keep working and taking calls, even during a power crash.
The improved reliability of your phone network makes you easier to reach, improves customer experience and eliminates the possible problems, boosting the customer service of your company.
7. Security
The traditional phone systems can be vulnerable to attacks. But since the cloud systems encrypt the inbound and outbound calls, this makes them harder to interpret and hack into.
The servers are monitored by your service provider to spot any suspicious activity, which increases the security of the calls and ensures the privacy of the information for your customers as well as your business.
8. Increased Productivity
How can a hosted PBX increase productivity within your business?
You can measure and track calls, analyze their quality and access the performance of individuals as well as the whole company.
You can track the phone call statistics and compare them on a daily, weekly or monthly basis. Once you spot the patterns and trends, you can get more ready to handle busy seasons when expecting a higher volume of calls.
The cloud phone systems can be also integrated with CRM services. This can connect all the communication with clients, including calls, emails and transactions, which will streamline the workflow for the staff and increase sales.
Bottom Line
The hosted phone system is an increasingly popular option in Australia and it attracts by providing numerous benefits for your business.
It is important to consider the needs of your company before you decide which system is best for you but with the increased connectivity, reliability, easy installation and maintenance, the hosted PBX is the winner on most fronts.