11 Benefits of A 1300 Number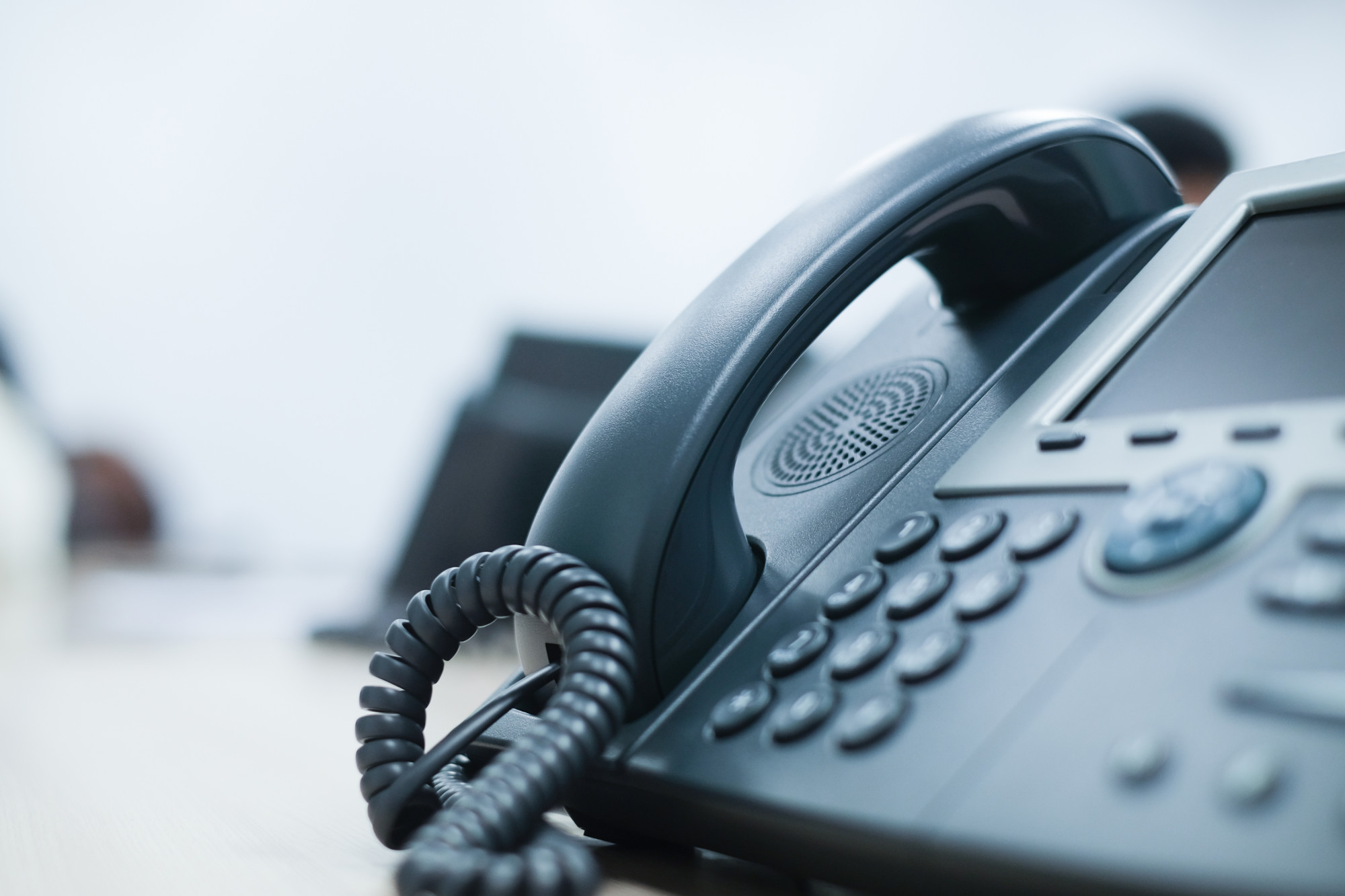 With long-distance calling getting cheaper, you might think 1300 and 1800 numbers are outdated. But the benefits of getting a 1300 number for your business go beyond the reduced international calls costs.
Most mobile phone plans include long-distance calls and local calls in Australia at one set fee. Therefore, some businesses consider having dedicated 1300 or 1800 numbers unnecessary.
More savvy businesses are recognizing the real benefits of subscribing to 1300 numbers. These companies are going for the undeniable value of number recognition and how 1300 numbers can help build their brand.
Read this article to discover 11 unmissable benefits of getting a 1300 number for your business.
What Are 1300 Numbers?
1300 numbers are also referred to as 'local call numbers'. This is because you can receive calls from customers anywhere in Australia for the same cost as a local call.
When calling 1300 numbers from a landline anywhere in the country, the cost to the customer for the call does not depend on their state or location. The caller is only charged the cost of a local call by their phone company.
If the caller is using a mobile phone, the rate depends on their mobile carrier but is still considered a local call.
For the carrier, 1300 numbers are virtual numbers and calls can be routed wherever you want your owned number to go. You have full control of the routing for the inbound calls using your designated control panel.
Siptalk provides a user-friendly online portal where you can manage your call routing yourself. You can also schedule different call-routing for different days and different times of the day, depending on the needs of your business.
What Are the Benefits of 1300 Numbers?
In Australia, businesses are considered the 'engine room of our economy' and contribute significantly to the annual GDP.
Growing your business is an important part of taking your place in that 'engine room' and acquiring a 1300 number may help make this possible.
1300 numbers can improve customer service of your company, boost reach and credibility, work with your branding as well as stimulate performance and promote business growth.
Here are the 11 reasons why getting a 1300 number can be beneficial to your business.
1. Improved Customer Satisfaction

Have you ever tried to contact a business and discovered the only way to reach them is through a chatbot? Some businesses don't even have a chatbot, fail to include FAQs on their websites and don't have a contact phone number.

The lack of communication and answering customer queries decreases the satisfaction of your clients and makes them less likely to choose you over your competitors. 


According to forbes.com, nearly 90% of customers prefer speaking with live agents rather than automated answering systems. Having a number to reach gives people a sense of value.

Poor customer service or an inability to contact a live person who can deal with their needs leaves a feeling of dissatisfaction, which can lead to a significant loss in revenue.

2. Expanded Reach

When you have a 1300 number, customers can reach you at the same cost all over the country. This also gives customers the certainty that your service or product is available to them wherever they are.

You can connect with more customers in your area as well as be accessible to audiences in other states. Since you can use the same 1300 number across the whole of Australia, reaching customers who live outside your geographical location will be easier.

3. Easy Customisation

1300 numbers allow you to customise the service to the needs of your company. Routing calls to designated answer points and creating different settings outside business hours or weekends enables you to manage the inbound calls more effectively.

Another way to increase customer satisfaction is by using an automated response system that you program into your online portal. This can filter easy calls that can be responded to with a quick answer.

You or your call centre team can then focus on responding to more complicated issues or requests.

Further functionality such as setting up email notifications for voice messages gives you the ability to action urgent queries faster and thus improving customer satisfaction.

4. Credibility Boost

Your business needs to provide your customers with confidence that you are an established and competent enterprise.

Having a distinct 1300 number will enhance the image of your company. You can advertise the same number anywhere in the country, giving the impression that you are a nationally recognised business.

That 1300 number you invested in sends a clear, efficient message to your potential customers. It says that you have a large and sufficiently successful business that warrants a special business number.

5. Increased Volume of Calls

When you advertise your business using your 1300 number, it is more appealing for customers to call you.

By selecting a 1300 number according to your preferences, you can choose a number combination that is easier to remember or stands for a word that relates to your business or industry.

A 1300 number that is more memorable will make it easier for customers to call you and increase the number of inbound calls.

6. Upgraded Portability

With a landline phone number, you're probably missing a lot of important calls from customers. You can have a receptionist dealing with calls, but the fact is that they won't be there 24/7.

With 1300 numbers, calls always go through. If you choose to route your 1300 number to your cell phone and take the calls any time, day or night.

With the recent COVID crisis, your call staff can even work from home. The beauty of 1300 numbers is that they are cloud-based and calls can be routed to multiple locations, intelligently reaching call staff members according to their availability and location.

A 1300 number can follow you no matter where you are. You can choose to relocate your business to another state, or you can just change carrier service and that number will still stay the same.

7. Superior Call Analytics

1300 numbers from companies such as Siptalk provide many different options for receiving calls, but they also offer detailed reporting about the time of calling and the location.

Using information about peak times, caller location and other stats enable you to plan advertising campaigns more strategically.

In addition, you can record calls for training and coaching purposes to provide premium customer service.

8. Better Performance

With powerful analytics and call insights, you can track the performance of staff as well as your company.

With a portal for call tracking, you can observe the trends, manage busy periods more effectively and take action when the performance dips, giving you more control over your business and more opportunities for improvement and growth.

9. Branding

When calling 1300 numbers, customers are more likely to believe that the company will provide go-to solutions for their needs.

You can even enhance this branding experience using a vanity number that can be used in advertising. A study showed that vanity phone numbers have a 74.5% higher recall rate making it a worthwhile investment for a business.

Your customers will easily remember your number even if they're driving down the road and hear the advertisement on the radio or see it on a billboard. No more need to fumble in the dash to find a pen to jot down a number, a catchy phrase is all it takes.

You can take it even further and tell customers about your product or service with a branded phone number. Having a vanity phone number makes it easier for happy customers to share it with their family or friends.

10. Boost Business Growth

Getting a 1300 number will allow you to improve the processes within your business, increase the number of calls as well as the reachability, optimise performance and analyse call insights.

Better management will allow you to allocate the time and resources where it matters the most, allowing your business to improve and grow.

The 1300 number is also scalable, which means you can keep using the same number as your business grows, moves to a different office or expands to new locations.

11. Reduced Call Costs

1300 numbers offer a solution that is more cost-effective for you as well as your customers. While customers only pay for a price of a local call, your company only has to cover a flat rate per minute.

With a 1300 number, it doesn't matter where the call is coming from, or whether it's coming from a landline or mobile phone, the flat rate you're paying for the call remains the same.

In comparison to 1800 numbers, where the business needs to cover the whole cost of the call, receiving calls through your 1300 number is affordable and more cost-effective for your business.
1300 Number Pricing
When building your business, you probably are concerned about the ROI of 1300 numbers and the 1300 number costs.
With Siptalk, you're dealing with a reputable and experienced company that has been in the telco business for more than 20 years and has the best pricing in the market.
1300 Number Plans
For just $10/monthly and very low cost per inbound call (depending on the source) of 5 - 10c/min you can get a 1300 number. We can even direct you to how to get your own Smartnumber® (this is the same as a vanity number).
If you're wondering about the cost differential of a 1300 vs 1800 number, 1800 numbers cost only $5/monthly more than 1300 numbers. The only real difference is to the customer: their call is free when dialed from any Australian phone number.
Acquire Distinction with a 1300 Number
As a growing business, you want to be successful and be distinct from your competition. You want your customer satisfied with your pre-sale and post-sale service. A key part of this success for companies with this goal is 1300 numbers.
Check out our available 1300 numbers now or schedule a consultation today and we'll walk you through the best option for you.