Knowledge Base - Portal Guides
Migrate a device extension
Migrating a device extension consists of 2 steps.
Migrate the extension from the old platform to add it to the organisation on the new platform.
Change the sip server hostname in your voip device to connect to the new platform.
You should be logged into your accounts in both the old and new platforms.
Ideally have each login in separate tabs in the browser, or separate screens if you are running multiple screens.
Go to the Services / Device Extensions section in the new platform.

Click the [Migrate Extension] button.
The next screen will require the details of the extension to be migrated.
You'll also need to have an outgoing caller id available to continue. It can either be a phone number you've already added or migrated, or a custom cli that you add in the device extensions list.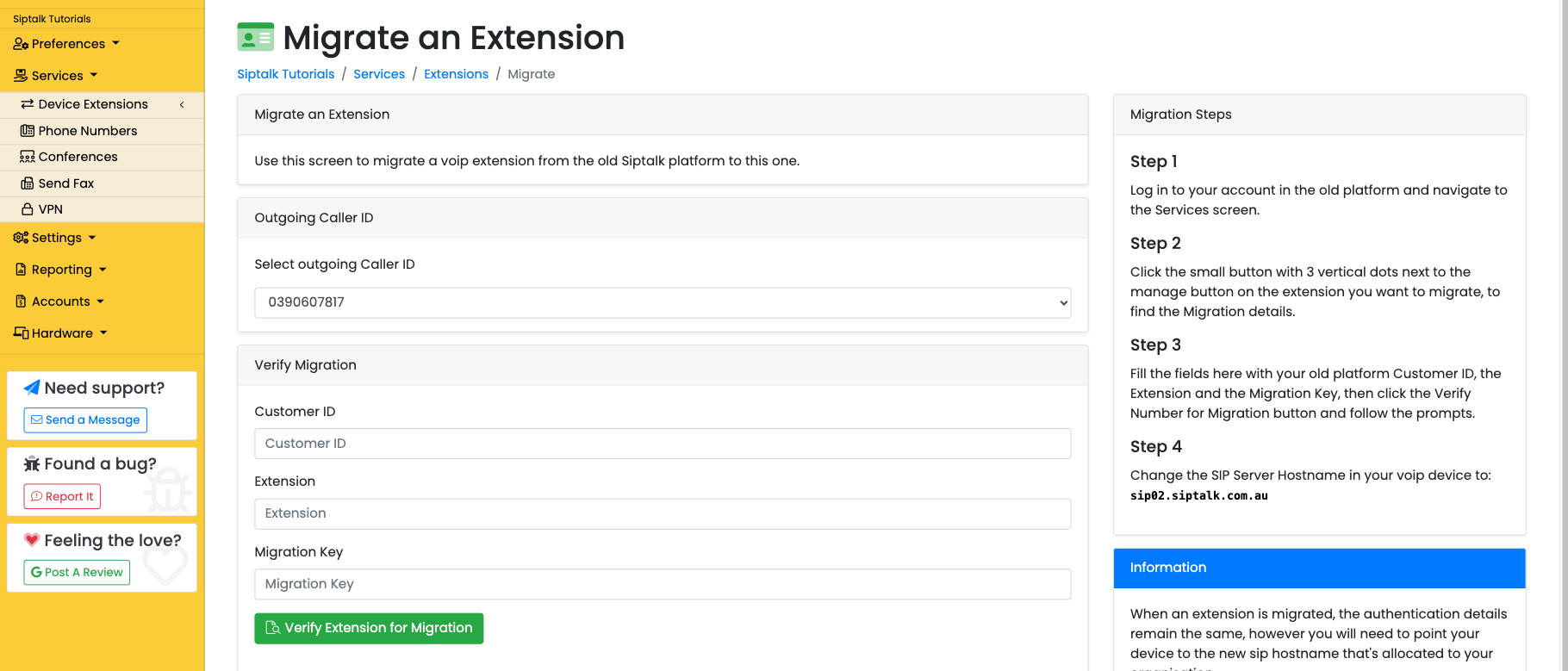 On the other tab or screen, login to the old system and go to the Services / View Services section

Find the extension you want to migrate and click on the small white button with the 3 vertical dots.

In the right hand panel you find the migration details that are required to migrate the extension.

Enter the details in the form on the new platform and click the [Verify Extension for Migration] button.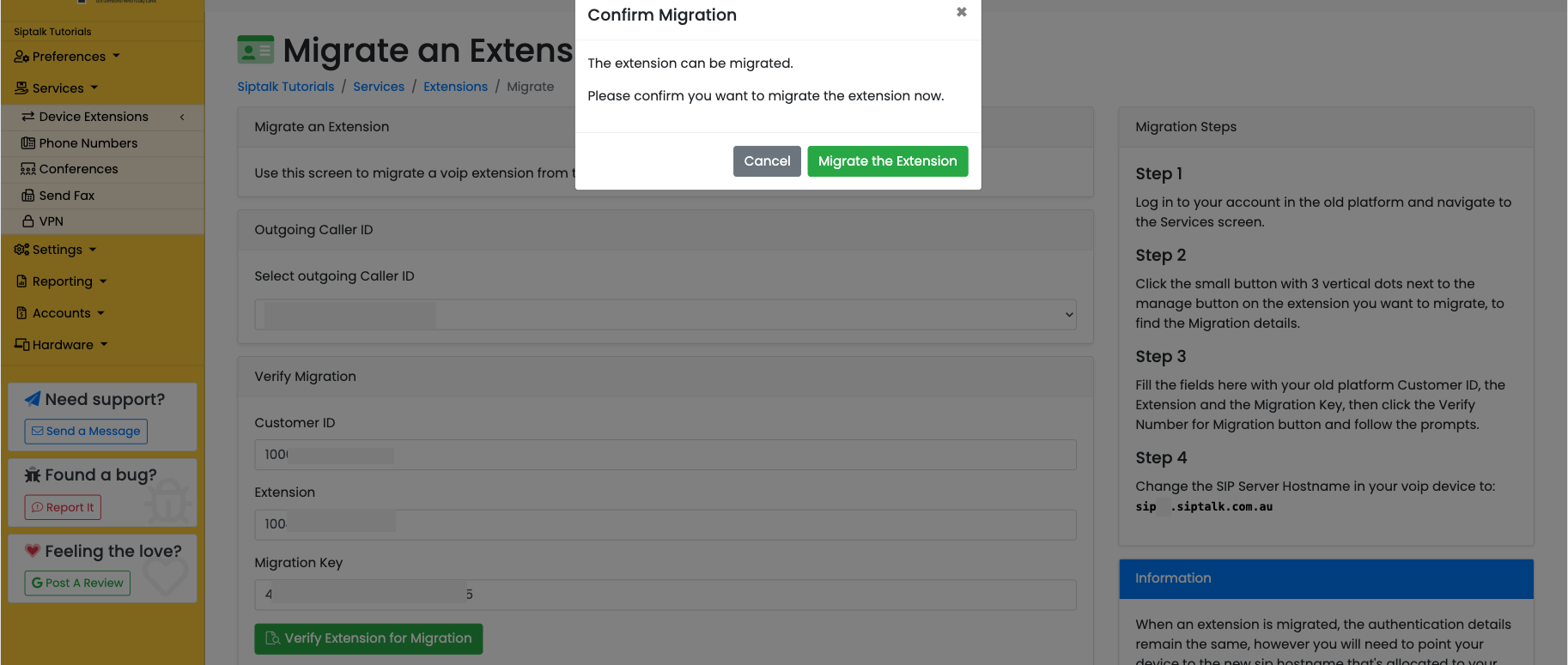 Then click the [Migrate the Extension] button to complete the migration.
Once migrated, the extension comes across to the new platform with the same credential hashes, so you don't need to update any user/pass information in your device.
You will need to update the sip server hostname address though so your device connects to the new platform. You'll find the new sip server address in the panel on the right when you are migrating the extension
Or go to Service / Device Extensions and click the [Manage] button next to the new extension to see the registration details there.
---
See also: Migrate a phone number