Knowledge Base - Portal Guides
Migrate a phone number
Migrating a phone number consists of 3 steps.
Migrate the number from the old platform to add it to the organisation on the new platform.
Configure the routing for the number once it's added.
Mark the number as 'Ready For Service' once the routing is ready.
You should be logged into your accounts in both the old and new platforms.
Ideally have each login in separate tabs in the browser, or separate screens if you are running multiple screens.
In the new platform go to the Service / Phone Numbers section and click on the [Migrate Number] button in the right panel.

The next screen will have the fields that require the detail from the old platform.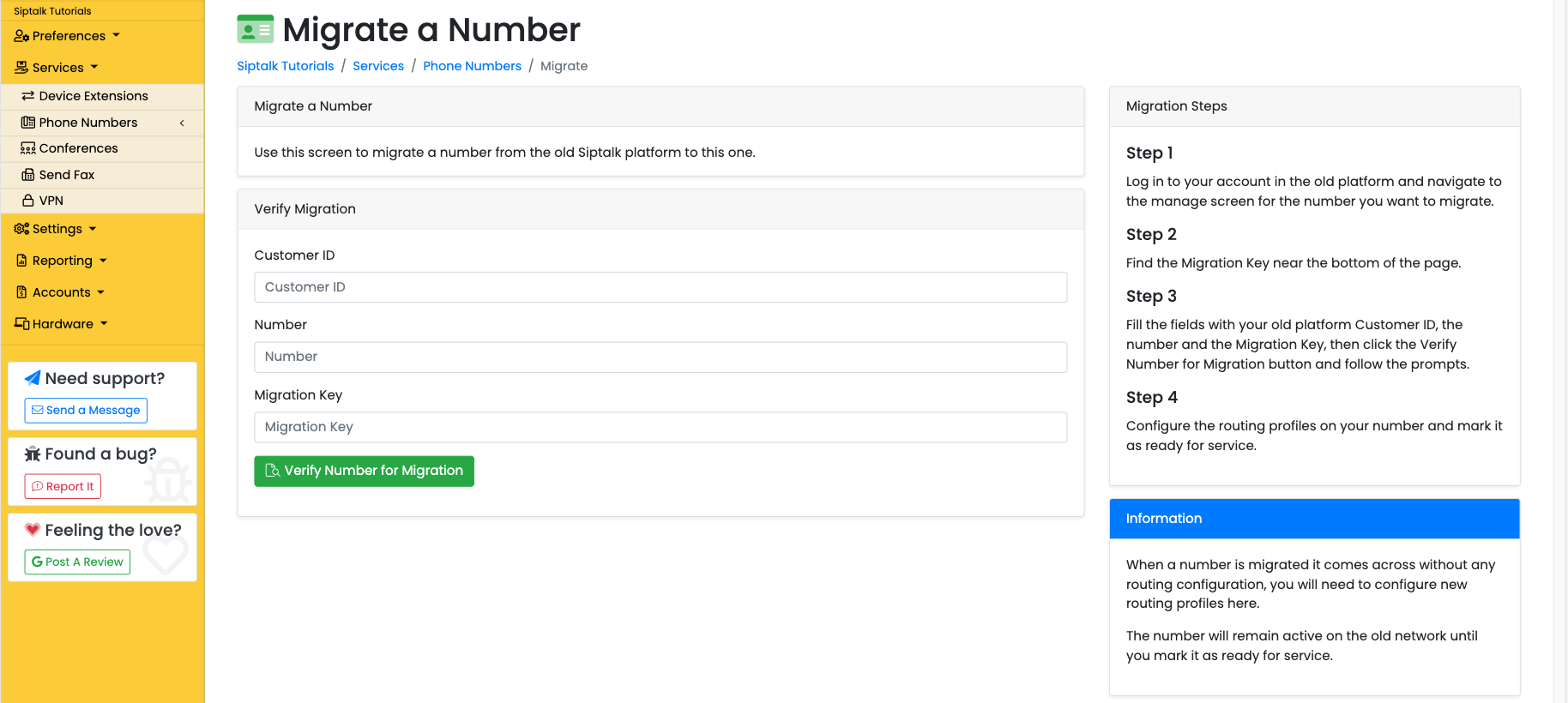 In the old system go to the View/Manage Services section.

Now we'll find the number we want to migrate in the old system and click the [Manage] button next to it.

You'll find the details required to migrate the number.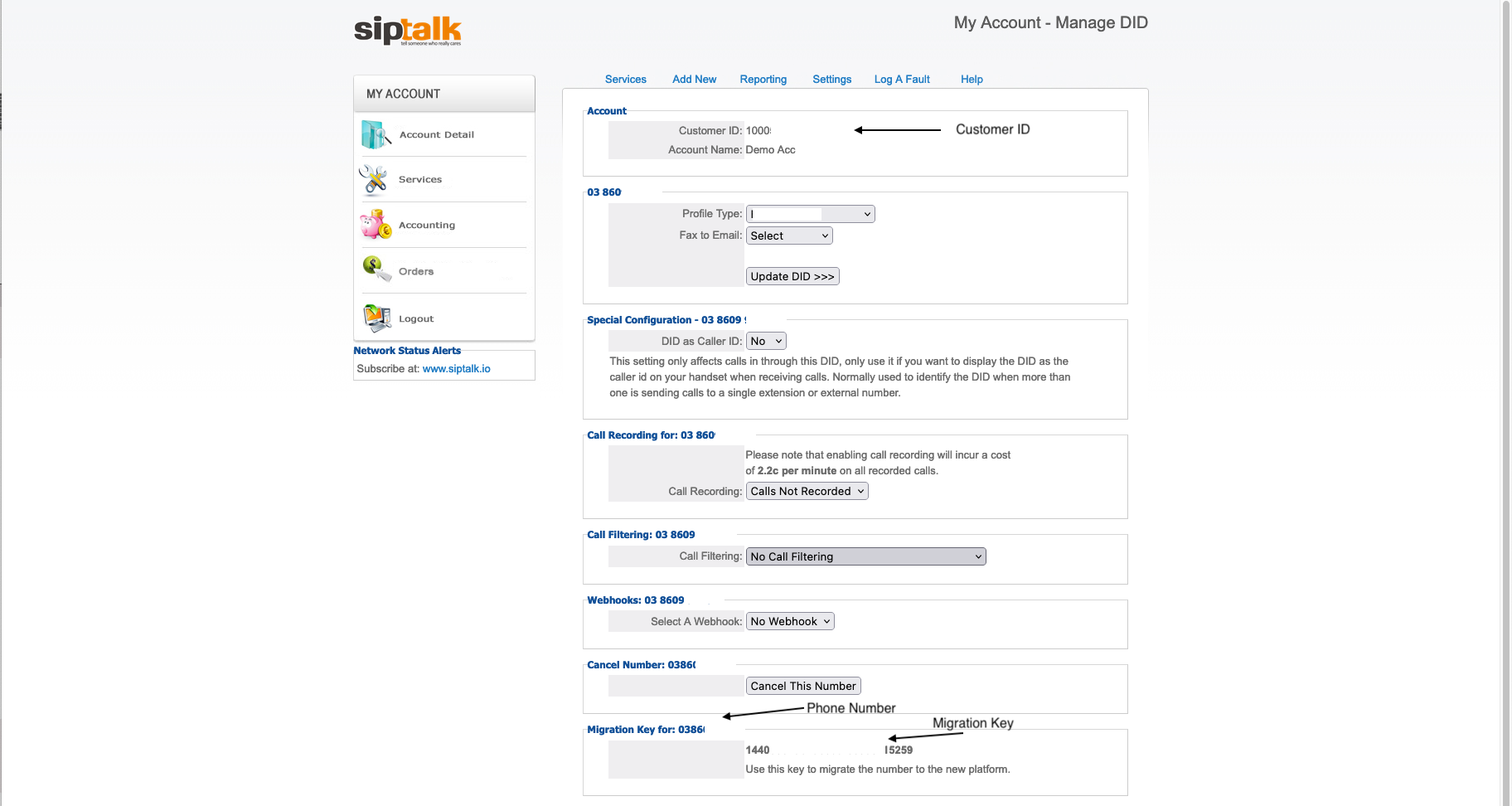 Copy the required information across to the new platform. Click the [Verify Number for Migration] button and then migrate the number.

If there are any errors, please check the details you are entering is correct and contact support if they persist.
Once the migration completes, you'll be redirected to the numbers list and you can manage the number and setup the routing.

Click the manage button next to the number.
If the account has a low balance, you will need to make a payment to bring the credit balance to above zero before you will be able to mark the number as ready.

Firstly though, you should setup the number routing. Click the [+Create] button in the Available Routing Profiles panel.
Here well add a simple voicemail profile.

Give the profile a label and select the profile type. Then add the profile. It will the be listed in the Available Routing Profiles.

Click the [Configure] button and add an email address for the messages to be delivered to.

Then, attach the profile to the default schedule. Click the [Attach] button on the profile to attach it.

Now that we have routing configured for the number and we've added credit to the account, we can mark the number as ready for service.

Confirm the number is ready.

All calls to the number will now be routed into the new platform and follow the routing you've configured.

---
See also: Migrate a device extension